Nothing in life is guaranteed. The same holds about the Maldivian weather. While the island nation promises an abundance of sunny days, it is, after all, a tropical country with two monsoon seasons.
Luckily, rain in the Maldives is usually short-lived. Rarely does the downpour continues for days. So, although there may be instances when you have to delay a planned excursion, you can typically reschedule them for later.
Still, for a few hours or the whole day, rain leaves you with free moments on your hands. But it's not a problem because resorts make sure their guests have a gala time no matter the weather.
The 12 things to do in the Maldives on a rainy day offer exciting prospects for travelers. They are not just a way to while away unplanned time spells. Instead, these fun activities allow tourists to appreciate Maldivian culture and pamper themselves in the many luxuries of resort life.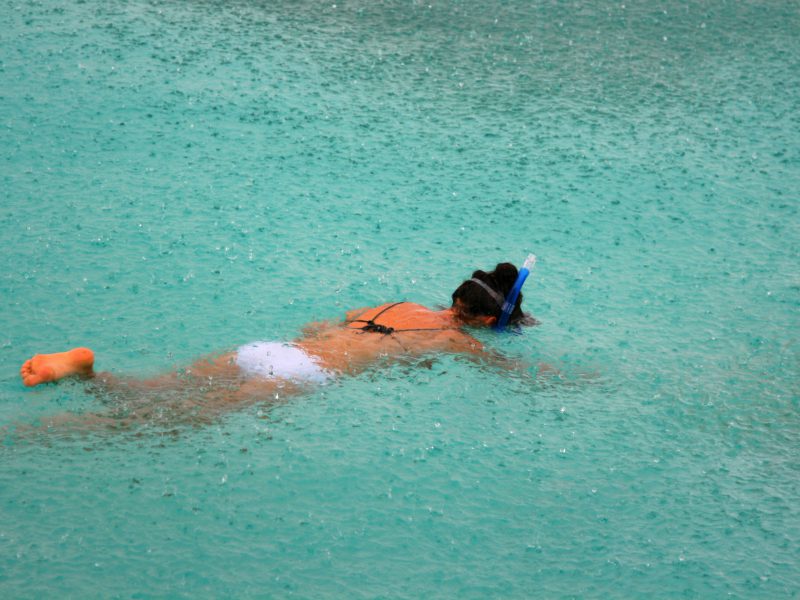 Go snorkeling
A rain shower in the Maldives does not always mean choppy seas and unfavorable weather conditions. More often than not, the sea will be calm and the rain light or moderate.
At times like this, especially when it is not windy, you can go snorkeling. However, check with the local dive center before you head out. Also, stick to the island's house reef, accessible easily from the beach.   
Eat, drink, and be merry
With plenty of ongoing activities from morning to night, finding time for a relaxed lunch or dinner is challenging when staying at a resort in the Maldives.
A rainy day thus becomes an exceptional circumstance to relish gourmet meals at your resort's specialty eateries. Dining at restaurants like the underwater Ithaa at the Conrad Maldives Rangili Island or By The Sea at Gili Lankanfushi are gastronomic experiences you won't easily forget.
Of course, the rain can sometimes result in a sense of romantic lethargy. In such a case, go ahead and opt for a specially curated dinner served in your villa.
Take a culinary class
Believe it or not but a rainy day is heaven-sent for gourmands vacationing in the Maldives. It grants them an ideal occasion to learn new techniques and food preparations through culinary classes.
Cooking classes are a regular feature on private island resorts. However, since they are among the most popular things to do in the Maldives on a rainy day, register and plan for one as early as possible.
Culinary classes at resorts range from cooking traditional Maldivian food to practicing the fine art of sushi making. Even if there are no scheduled events, simply ask the resort's chef for a demonstration.
Similarly, you will find wine tasting and cocktail-making events at resorts. These are exclusive activities since alcohol is not allowed on inhabited islands.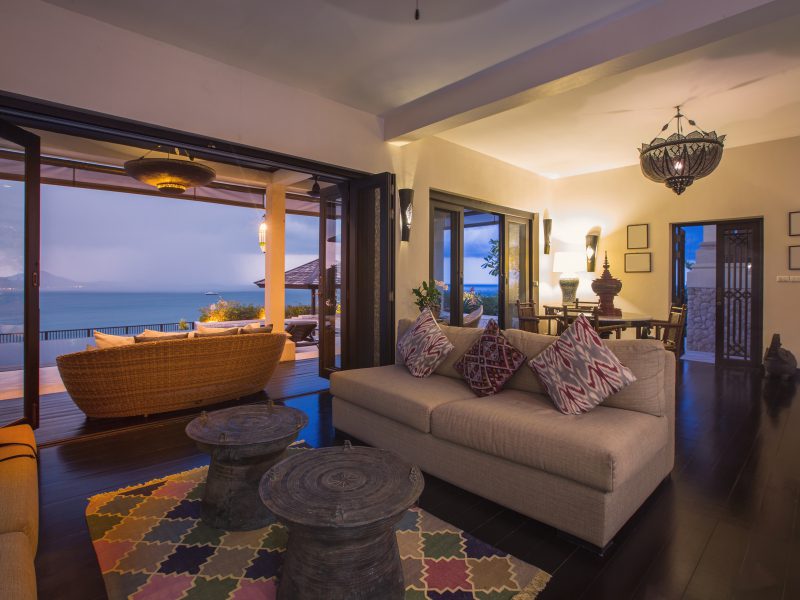 Enjoy your room
Yes! The Maldives is a tropical paradise that commands you to be out and about admiring its beauty. From lush green interiors to deep blue lagoons, nature is at its prime everywhere you look.
At the same time, though, the Maldives is not without its fair share of human-made wonders. The water and beach villas at resorts are excellent examples. Packed full of contemporary conveniences, your private villa is thus the best place to spend a rainy day.
Now, depending on the booked villa, you can expect features such as plunge pools, music systems, bathtubs with views, cinema rooms, and covered decks that look out into the horizon. When it's raining, you can sit on the deck and read, watch a movie, or partake in one of many activities to do when stuck in a Maldivian villa. 
Pamper yourself
The most common thing to do in the Maldives on a rainy day is a spa treatment. The wellness centers at the resorts have bespoke and some of the most rejuvenating spa experiences on their menus. From a simple ayurvedic massage to the snow room at Velaa Private Island, guests can relish a variety of treatments that leave them refreshed and invigorated.
Additionally, you can indulge in several spa experiences in the Maldives without having to move. Simply call your designated host, and they can arrange for a floral bath, a massage, or facials in your villa.     
Request a back-of-the-house tour
One of the more informative things to do in the Maldives on a rainy day is taking a back-of-the-house tour. Not every resort offers this, and most do not advertise it. Still, ask the manager and see if you can get a lowdown on the workings of a Maldivian private island.
Moreover, the tour is not just a way to spend time. It is also a chance to appreciate all the hard work and effort behind the scenes. From the kitchen or the laundry room to the island's water filtration plant, these are places where men, women, and machines come together to help create memorable vacations for you.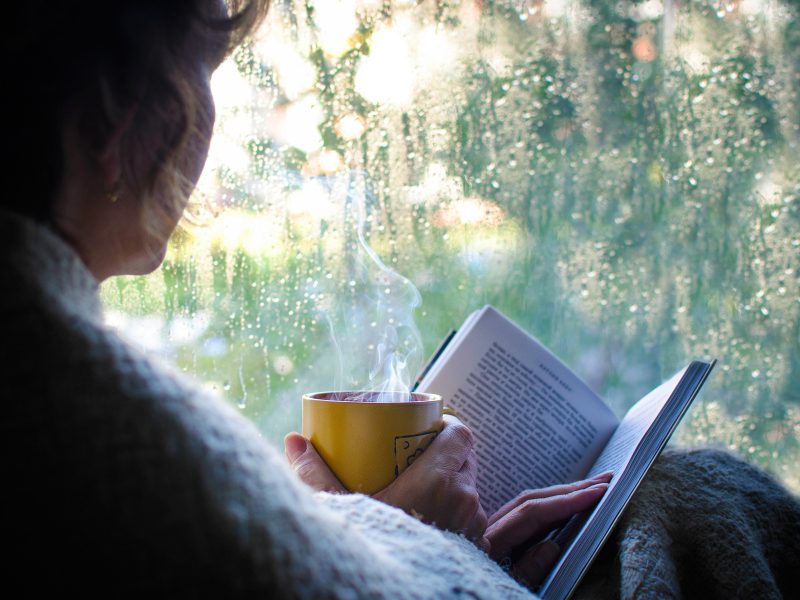 Read a book
Almost all resorts in the Maldives have a library from where guests can borrow and read books in a variety of genres. So, when it's raining, make the most of this time indoors and pick up an interesting book.
And if you happen to book a holiday at Soneva Jani, there is also the lovely option to visit their pop-up bookshop. Famous for its "barefoot bookseller" media promotion that goes viral year after year, the bookshop is an homage to literature and its all-consuming power.
Get fit
Have you been wanting to exercise ever since arriving at your Maldivian resort but cannot find the time? The rain leaves you with no excuse.
Among the healthier things to do in the Maldives on a rainy day is get fit! Take a yoga, Pilates, Zumba, or aerobics class. Or go to the gym and burn calories any which way you like. A good workout session will leave you refreshed and ready for an eventful and sunny day.   
Make use of the playroom
There are several things to do in the Maldives on a rainy day, but only a few you can enjoy alone as well as in a group.
For children, the kid's clubs at private resorts are immersive centers where the little ones can relish an array of fun activities. From arts and crafts and gaming to storytelling, toys, or playing indoor games, the options are endless.
On the other hand, adults and families can use the large playrooms designated for indoor games. In these areas, you'll be able to play table tennis, foosball, air hockey, darts, video games, board games, billiards, and other such sports.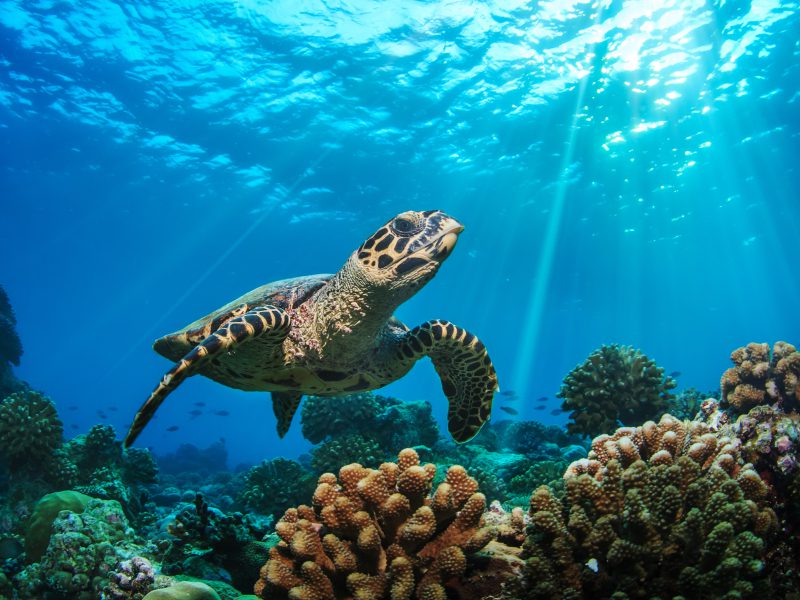 Learn about Maldivian marine life
Maldivian resorts offer ample occasions for guests to gain in-depth knowledge about aquatic life. Several private islands have resident marine biologists accompanying guests on snorkeling and diving trips.
The marine biologists also work with the resorts, helping keep the nearby reefs safe by strengthening sustainable practices and running coral nurseries.
Hence, among the best things to do in the Maldives on a rainy day is to participate in a marine biologist talk. Packed with information, these discussions are eye-opening insights into ocean conservation and the different types of creatures that call Maldivian waters their home.  
Mingle with other guests
The Maldives promises an amazingly secluded vacation where tourists can enjoy me-time and not be disturbed. There are plentiful places on island resorts for couples to enjoy privacy.
At the same time, due to Maldives' popularity the world over, it attracts travelers from all walks of life. Consequently, the islands become small multicultural destinations. Guests thus have the perfect opportunity to socialize with each other.
So, one of the things to do in the Maldives on a rainy day is to mingle with fellow guests. Conversations can be about anything from food to discussing your latest diving adventure. Who knows, you might even end up making a beneficial business contact by the time your vacation ends.
Go market-hopping in Malé
Travelers staying on an inhabited island can use an overcast day to appreciate the casualness of island life. It's also a great time to chat with your host and learn about the island's residents and traditions.
However, if you are in the capital, Malé, there are plenty more opportunities for indoor activities. When the sea is calm, take a submarine tour. Otherwise, have a walk through the city's covered fish and vegetable markets.
A few more enclosed points of interest while discovering Malé are the National Museum, the Grand Friday Mosque, and the Centro Mall in Hulhumalé. Of course, you can always sit in one of the waterfront cafes and people-watch.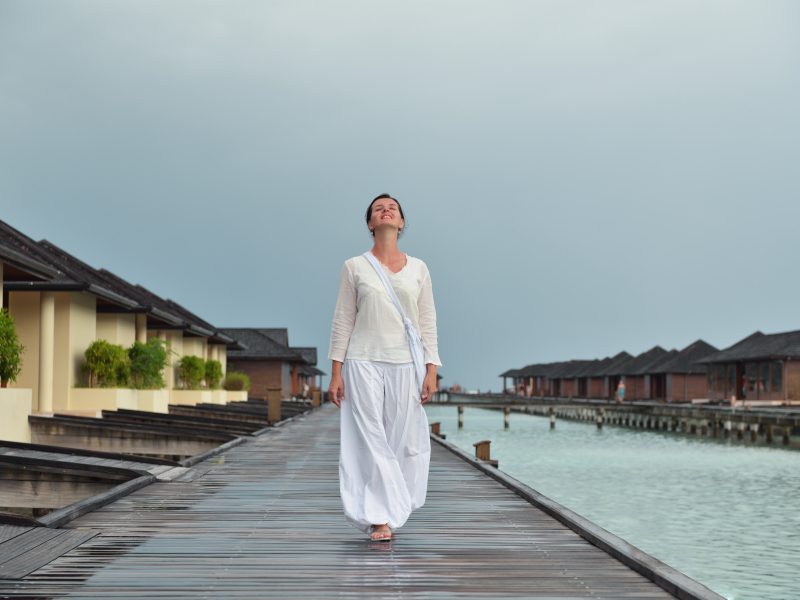 One last thing. If it rained during the day or night, and the skies start to open up in the evening or early morning, consider yourself very lucky.
Why?
Because after a rain shower, the sun's rays scatter all over the "clean" atmosphere and bounce off the remaining clouds. Subsequently, you get to witness the most vibrant and colorful visual spectacle in the sky ever.
And when the skies light up in pinks and reds, remember to take out your camera and head to one of the top places in the Maldives to view a sunset or sunrise.